OUR PARTNERS & ACCREDITATIONS
UGC accredited degrees from IIC University of Technology, Cambodia
• B.Ed. in Teaching English as a Foreign Language
• B.A. in English
• B.A. in Psychology
UGC accredited degrees from Lincoln University College, Malaysia
• Bachelor (Hons) in Business Administration
• Bachelor of Psychology 
• Bachelor of Entreprenurship
• Bachelor of Information Technology 
• Bachelor of Early Child hood Education
• MBA
We have received institute registration from Tertiary and Vocational Education Commission (TVEC) for 05 Diploma programs. TVEC registered No. : P01/1013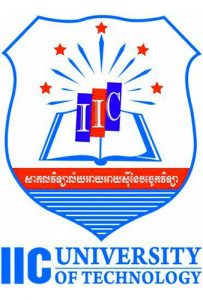 IIC University of Technology
IIC University of Technology came into existence in 2008 through the evolution of the International Institute of Cambodia, founded in 1999. IIC University is accredited by the Royal Government of Cambodia as specified in Sub-Decree No. 127ANK.BK. It is a member of the International Association of Universities
Country Ranking: 17
Address: No 650, NR2, Phnom Penh, Cambodia
Phone: +855 23 425 148
International Association of Universities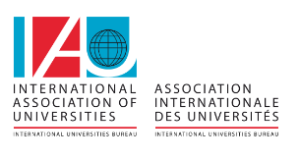 Ministry of Education, Youth and Sport
ACC Cambodia
WHY SELECT IIC UNIVERSITY OF TECHNOLOGY
IIC University of Technology is recognized by the Royal Government in accordance with Sub-Decree No. 127 and received a certificate from the Accreditation Committee of Cambodia (ACC) and follows international standard curriculum and real credit system and responds to both domestic and foreign labor markets.
Professional Education Programmes
TIMES CAMPUS, in collaboration with EIPEL Campus of Dehiwala, the franchisee for Sri Lanka and Maldives for IIC University of Technology, Cambodia, offers a range of courses in affiliation with the said foreign university. Students can select programmes such as B.Ed., M.Ed. and Ph.D. IIC University of Technology, Cambodia, is accredited by the Ministry of Education, Youth and Sport, Cambodia and is recognized by the UGC, Sri Lanka. It is listed in the International Association of Universities.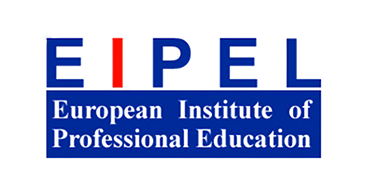 European Institute of Professional Education (Pvt) Ltd known as EIPEL campus was established in 2003 to provide access to tertiary and higher education to school leavers and adult learners. EIPEL Campus offers innovative learning methodologies and quality teaching with the help of an eminent panel of professors & senior lecturers and has helped many students to accomplish their academic & professional goals and progress in their careers and personal life over the last 17 years. EIPEL Campus alumni comprises of many mid-career professionals and those holding top management positions.
EIPEL Campus provides complete education pathways from Certificate courses to Diploma and up to Doctorate degrees. All study programs are developed to meet requirements of students after G.C.E. O/L or G.C.E. A/L and for employed persons. EIPEL Campus is considered an adult-friendly -campus for employed persons. For busy adult learners, study programs are on offer so that participants can balance between their work life and personal life without interrupting their day –to- day activities.

Lincoln University College (LUC)
Lincoln University College (LUC), located at Petaling Jaya, Malaysia was established in the year 2002 as Lincoln College (LC) and later upgraded to Lincoln University College in the year 2011. Lincoln University College is one of the premier private institutions of higher education approved by the Ministry of Higher Education and Malaysian Qualifications Agency (MQA- National Accreditation Board). The University College is also crowned with 5 Star ranking by the Ministry of Higher Education, Malaysia Consecutively in 2017 and 2019. Our promise to the stakeholders that we shall hold this position forever. Lincoln University College is listed among the top nine Malaysian universities according to the Times Higher Education (THE) University Impact Rankings 2019 (2021). LUC is also an ISO 9001:2015 certified academic institution. Lincoln University College is also the associate member of the 'Association of Indian Universities (AIU)', Association of Commonwealth Universities (ACU), London and a member of 'International Association of Universities (IAU)', Paris.
The founders and administrators of Lincoln are true academicians who are committed to helping the students to achieve their potential in the education, research and employment world of this exciting new millennium. They bring together almost fifty years of higher education, post-secondary education and language teaching experience. Their backgrounds include teaching, research and professional training. The main focus of Lincoln University College is student-centred and student-directed. Our philosophy is that everyone has a claim to education to better their life, advance their career and reach their desired level of personal success.
No: 3/10, Church Street, Stanley Thilakaratne Mawatha, Nugegoda.
[email protected]  | +94 76 286 7788 | 011 282 0092